Quebec City, Quebec: La Vieille Capitale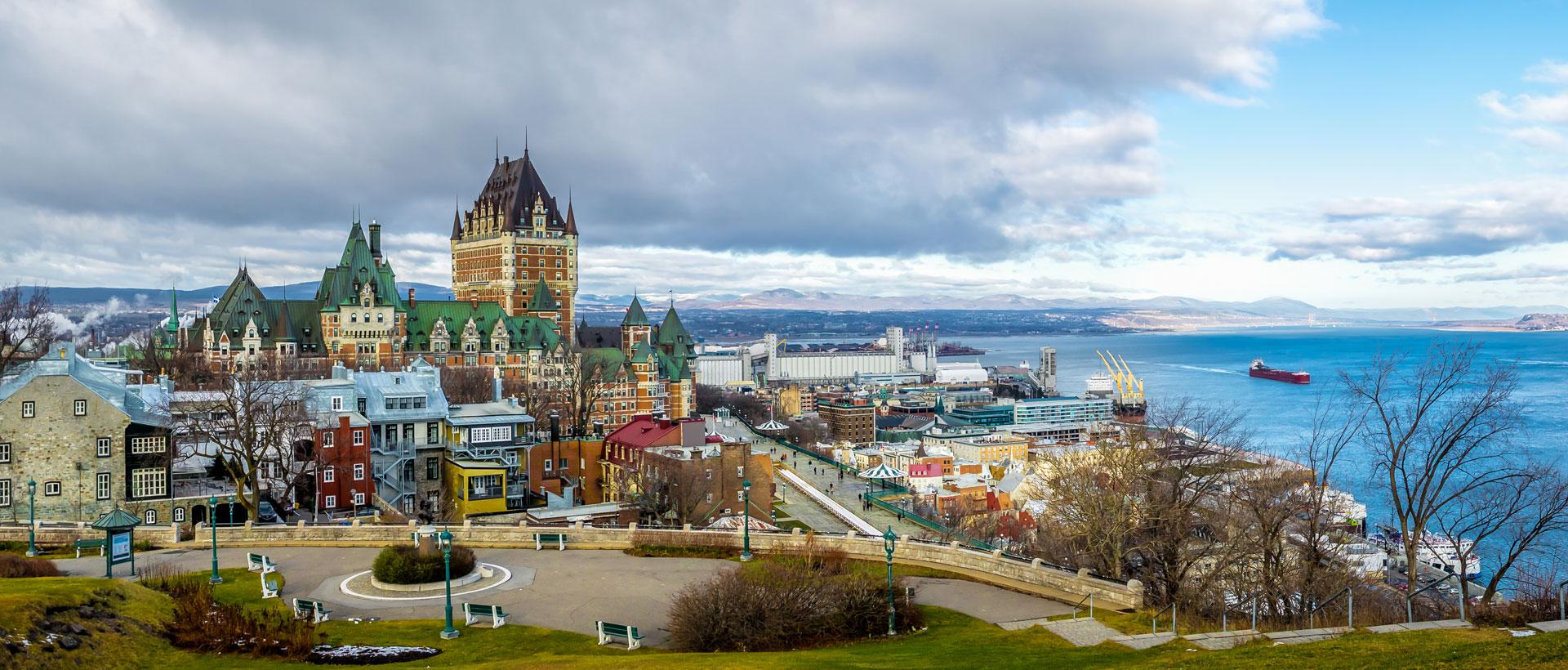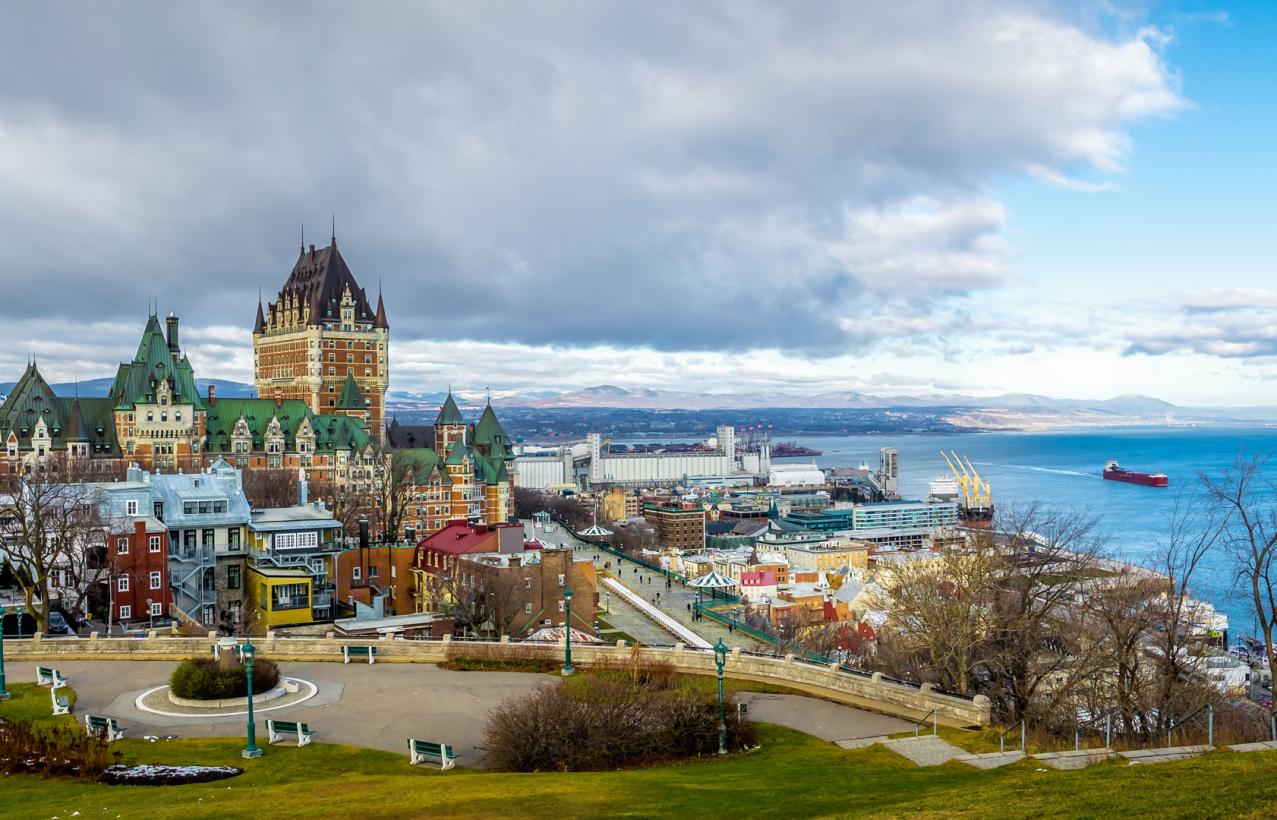 With fall foliage turning Canada into a big beautiful bouquet of color, autumn is the perfect time to visit some of the country's historic cities and their surrounding national and provincial parks. When travelers think of Quebec, they usual think Montreal. But Quebec City is a stunning and sophisticated alternative to MTL's hipster vibe. It's a city at its best as it gets cold, hosting a variety of fall and winter activities. This is the Swissgear guide to the best QC has to offer.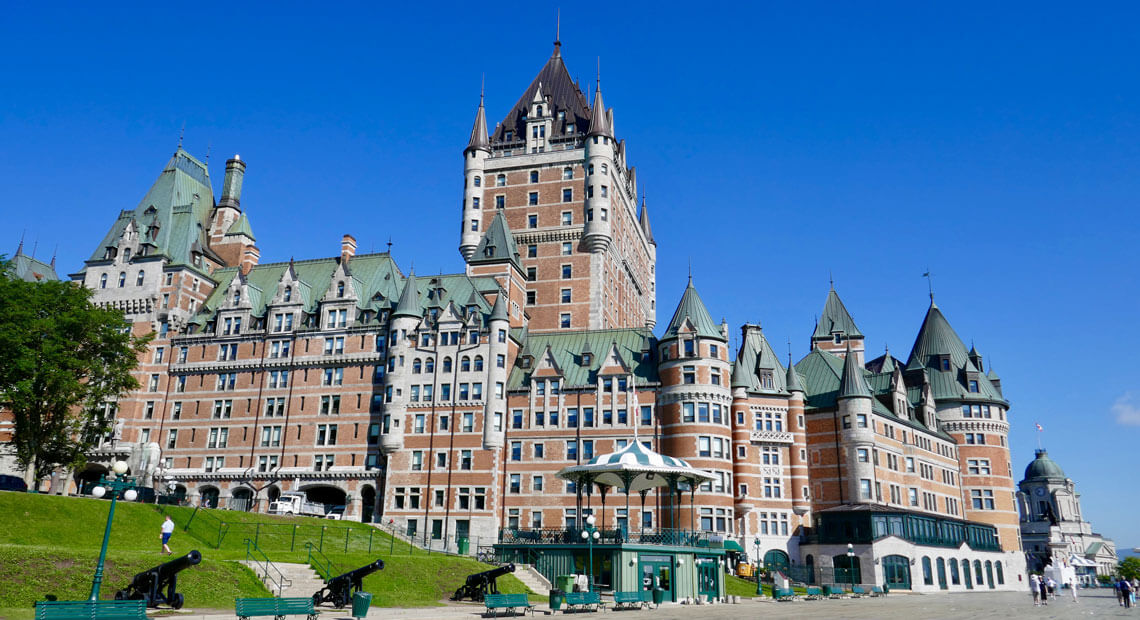 Begin a weekend in Quebec City with a walking tour of the market, the antique shops, and the historic architecture. Drop your SWISSGEAR Vaiana Collection 24" Hardside with Spin °360 wheels at your hotel—the Chȃteau Frontenac is QC's most famous. This suitcase will hold a weekend's worth of clothes and outdoor gear, while keeping your valuables organized and safe behind its durable ABS. Be sure to spend some time taking in the sights and smells of Old Quebec and its culinary tradition. We recommend hitting up Chez Ashton for the best poutine in the city. You can't visit Quebec, let alone Canada, without trying this QC must-eat.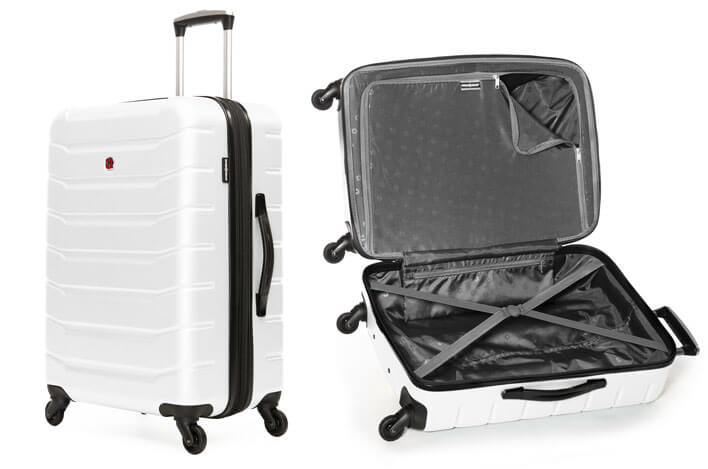 SWISSGEAR VAIANA COLLECTION 24" HARDSIDE LUGGAGETravel to the farthest reaches with this go-anywhere SWISSGEAR Vaiana Collection 24-inch hardside suitcase.
Shop Now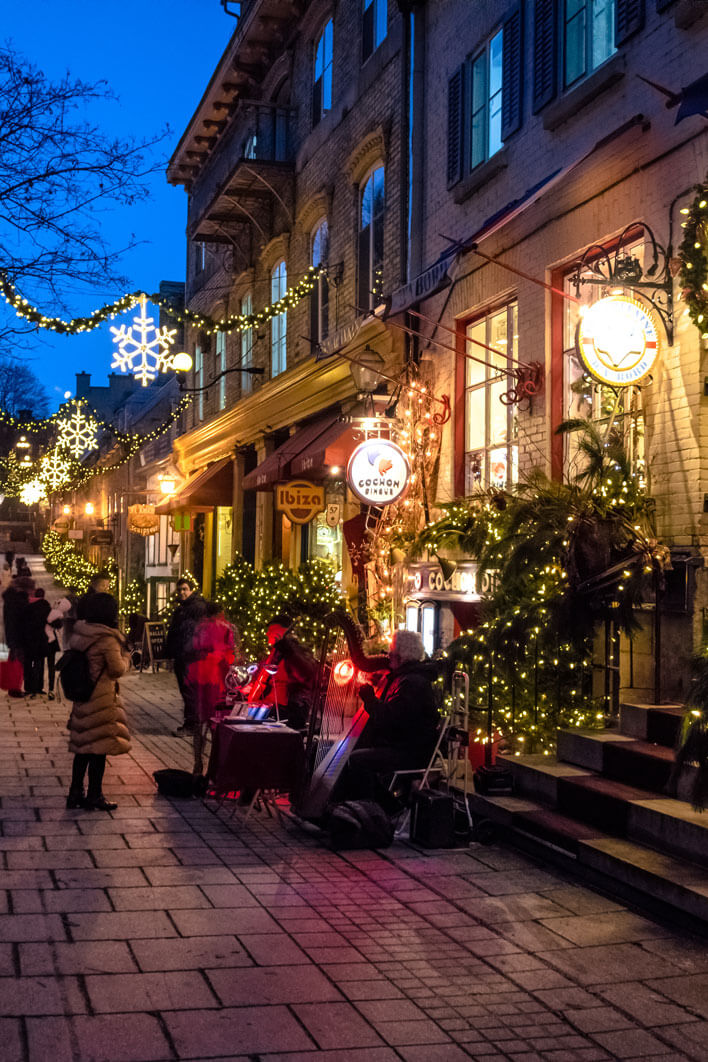 The Quartier Petit Champlain is a great place to find high-end boutiques, art galleries, and romantic restaurants. Along the Grande Allée, you'll find bars and clubs, like the very popular Cosmos where live music plays regularly. Outside of Old Quebec, you'll find the Musée National des Beaux Arts de Quebec (MNBAQ) with its world-renowned collection of Quebec art. Before you leave the city proper, visit the cultural events at Wendake, the historic land of the Huron people; the Observatoire de la Capitale for a sublime view of the entire city; and the Porte Saint Jean Place d'Youville—a massive stone gate over Saint Jean Street.
La Vieille Capitale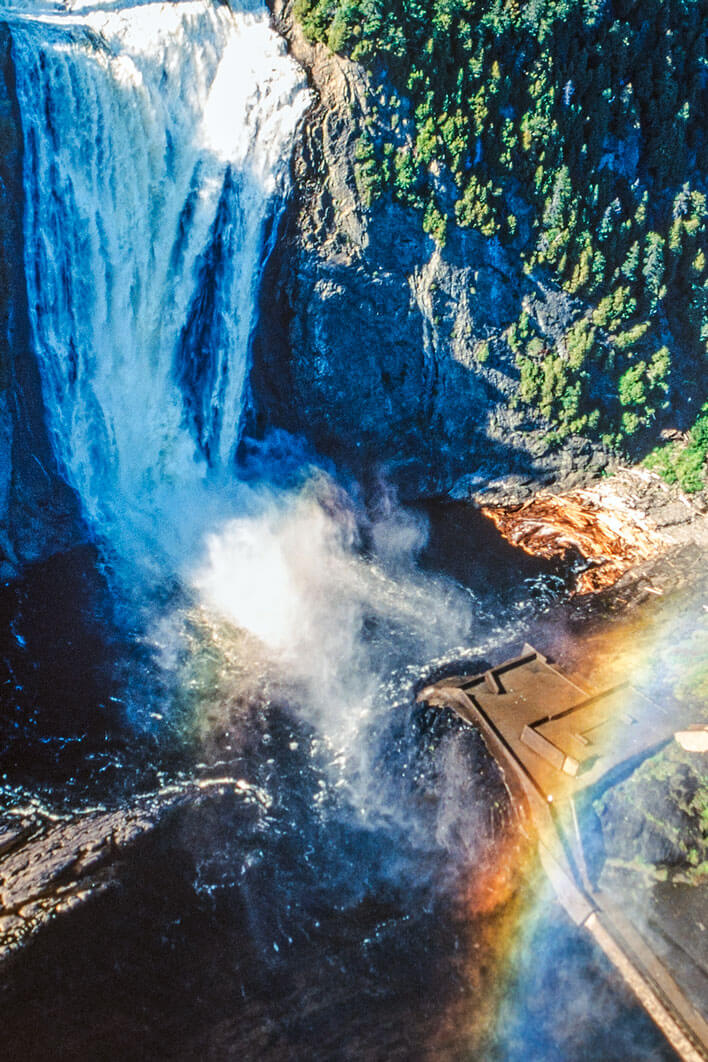 After an evening in QC's cosmopolitan center, you'll want to take in some of the region's breathtaking natural features. Open year-round, the Montmorency Falls (Parc de la Chute-Montmorency), offers stunning vistas, leisurely hiking trails, and opportunities for extreme adventure. With the SWISSGEAR 0434 Tablet Bag, you can keep your camera, cellphone, tablet, currency, mp3, or any other small tech accessories close and safe as you traverse the park by cable car or suspension bridge. If you're looking for a more extreme view of the falls, which are taller than those at Niagara, hand your organizer to a friend, strap on your harness, and take the zipline across the impressive waters.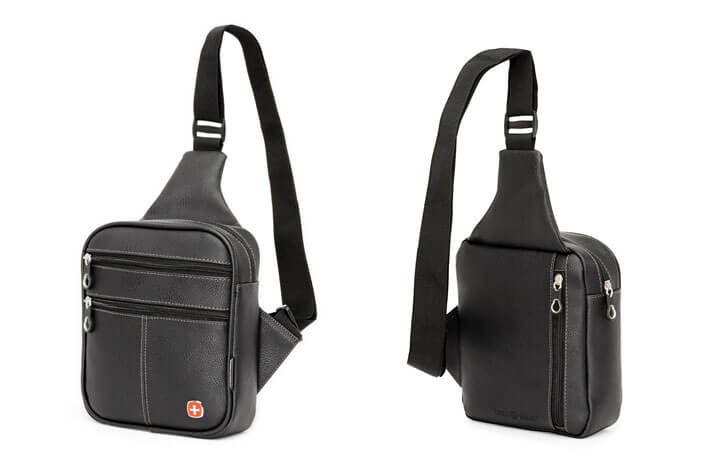 SWISSGEAR 0434 7" TABLET BAGThis expandable SWISSGEAR 0434 7-inch Tablet Bag is a sling bag that's ideal to stow all your essentials while you're traveling.
Shop Now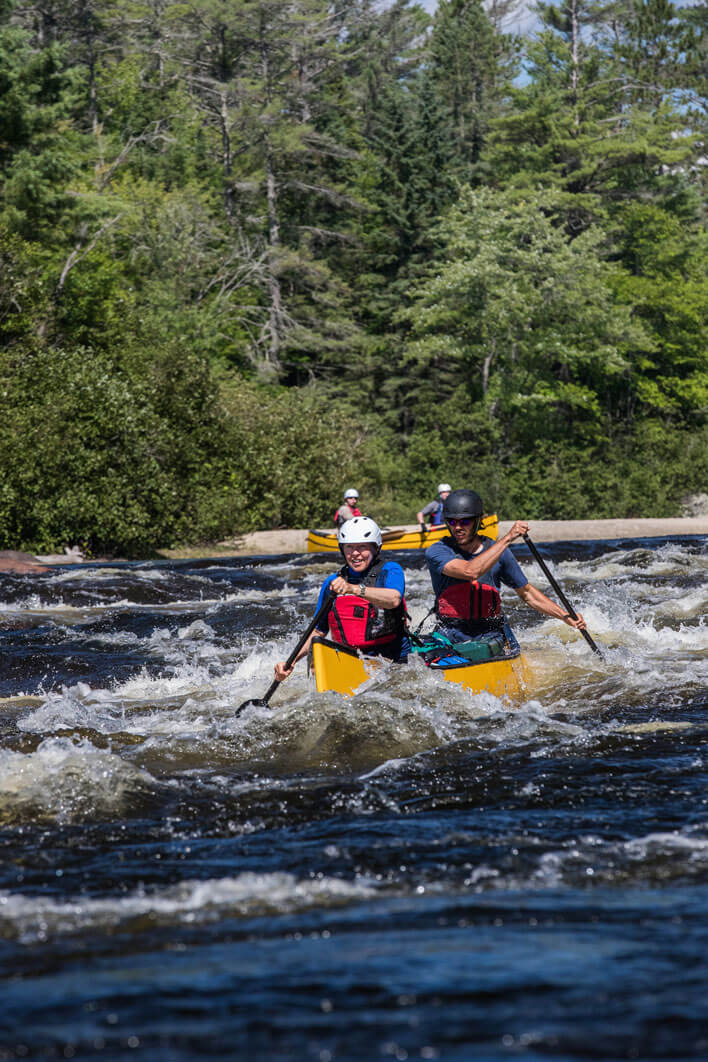 For further outdoor adventure, visit the Jacques Cartier National Park. The SWISSGEAR 5686 Backpack will hold all your necessities without hurting your back as you fish, bike, canoe, and hike through this mountainous region. The park offers over 100 kilometers of hiking trails through the yellow birch forest and along the rivers that flow through the region's deep gorges. It is absolutely stunning in the fall, but the park is exceptional in all seasons. Cross country skis and mountain bike rentals are available for those who'd like to see the sights in summer, spring, or winter.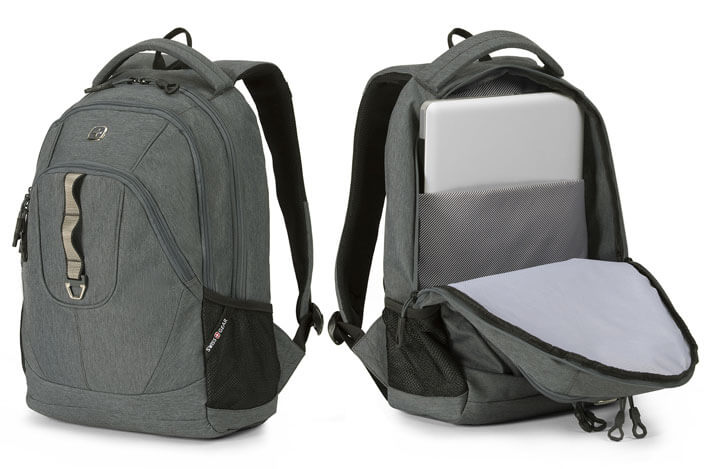 SWISSGEAR 5686 COMPUTER BACKPACKThe SWISSGEAR 5686 Computer Backpack comes fully equipped to stay organized for the daily grind.
Shop Now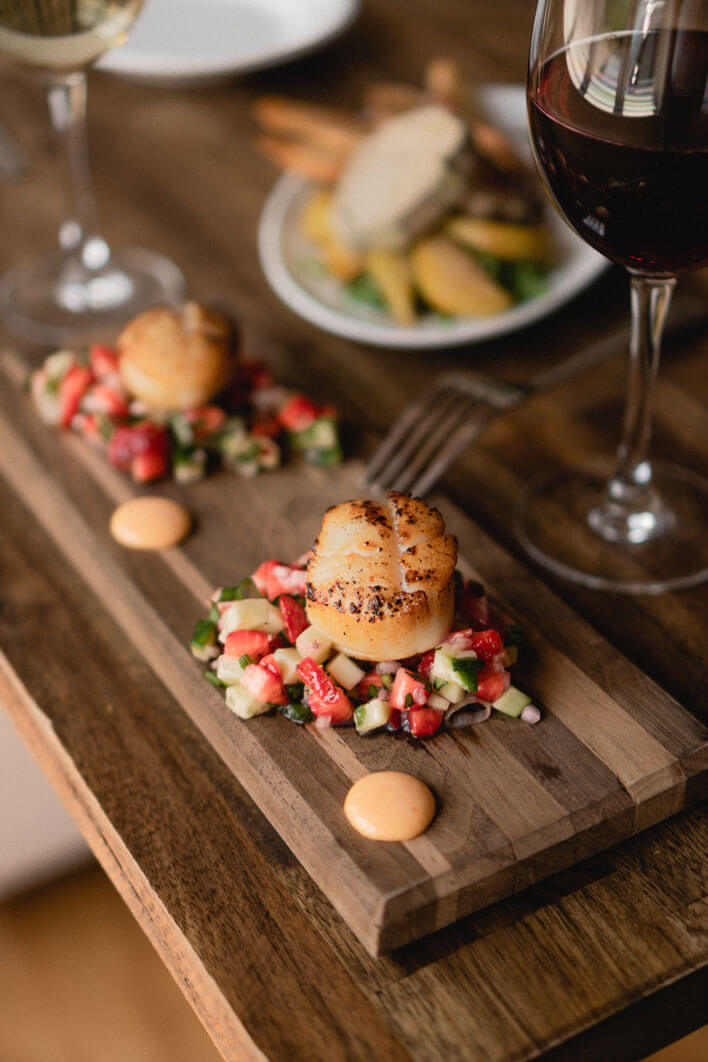 Before you leave the area, treat yourself to a little luxury at L'Île d'Orléans. With the stylish SWISSGEAR Legacy Watch on your wrist, you'll fit right into the fashionable crowd on the island. L'Île d'Orléans has been a favorite destination for Quebecois tourists, but has since taken on worldly appeal with the rise of its wine and dining scene. One major player in this rise is Cassis Monna & Filles.
The Maison Cassis Monna & Filles offers a delicious dining experience, an extensive wine cellar, and of course their signature liqueurs. With a full belly, take in a show at Éspace Félix-Leclerc where traditional music rings through its hall on any given night.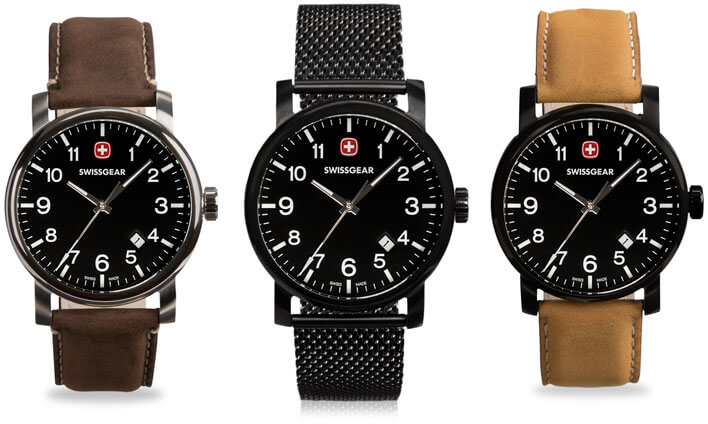 SWISSGEAR Legacy WatchesKnown for its quality, craftsmanship, and attention to detail, the SWISSGEAR Legacy Watch delivers.
Shop Now
Reds, oranges, yellows, and golds color the mountains and valleys of the region, making fall a spectacular season to view Quebec's natural beauty. But if you're busy during the autumn months, Quebec City is an ideal destination for a weekend away no matter what time of year you go. In winter, enjoy the famous Winter Carnival. In spring, visit a sugar shack. In summer, relax by any of the surrounding lakes. Whenever you go, QC has something for you.