College is so much more than going to class. It's club meetings, trips to the gym, part-time jobs, library study sessions, and so much more. SWISSGEAR is here to help you transport all your supplies with a range of backpacks designed to suit your scholarly style. Whether you're travelling abroad, hopping on the subway, or just hanging out on campus, there's a bag for you. Follow this simple guide to make your selection.
SWISSGEAR SA1900 ScanSmart TSA Laptop Backpack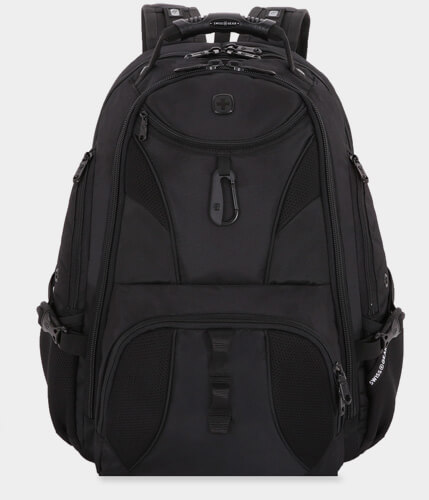 View Details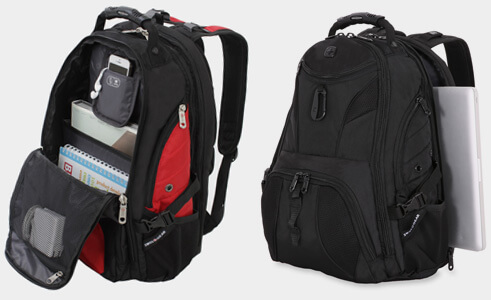 The Flight Stuff
Studying abroad this semester? Heading off for a seminar in Greece, South Africa, or Japan? The SWISSGEAR SA1900 Scansmart TSA Laptop Backpack is an ideal companion for the intrepid traveller. With its lay-flat technology, this bag opens all the way, eliminating the extra step of removing your device when you're going through airport security. The floating TabletSafe pocket and accordion file folder keep your homework accessible during your flight. Its moulded handle and comfortable straps make it easy to maneuver when your disembarking, going through customs, and heading off on an adventure.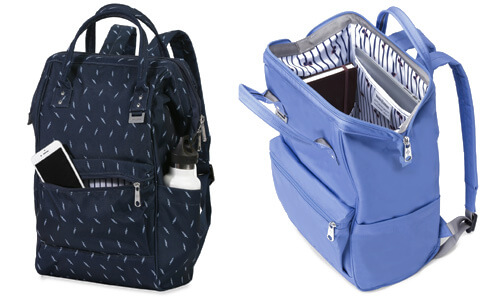 Flights of Fancy
For the art student who wants a bag that is both stylish and functional, the SWISSGEAR SA3576 Artz Laptop Backpack is perfect! This new arrival has a delicate feather print and vintage medicine bag design that fits right into an artistic lifestyle. The top fully-unhinged opening allows you to easily access laptops, books, or art supplies. Carry it backpack- or tote-style as you pass through crowded school hallways on your way to a studio class, or down the busy streets as you run to a vernissage.
Swissgear SA3576 Artz Laptop Backpack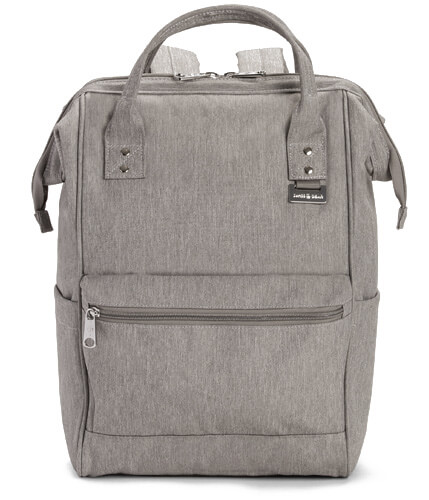 View Details
Swissgear SWA2526 Computer and Tablet Backpack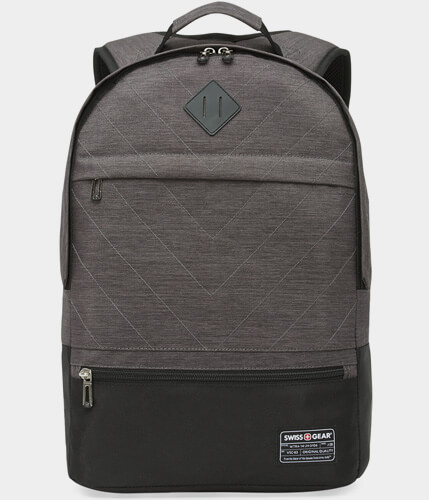 Only $49.99
View Details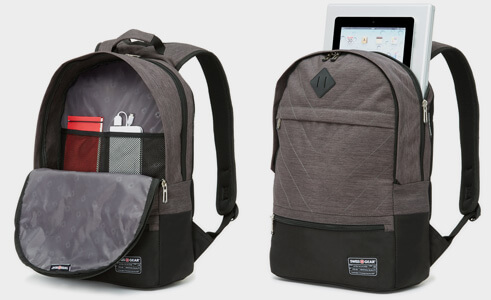 Street Chic
The SWISSGEAR SWA2526 backpack is light weight and its durable design seamlessly suits the student who eats, sleeps, breathes the city lifestyle. Perfect for urban living, this backpack will get you on and off the subway, down alleyway shortcuts, and across the pavement as you skate to class. Its breathable material and simple style compliment modern street wear trends, so you never have to worry about it clashing with your outfit.
"An investment in knowledge pays the best interest."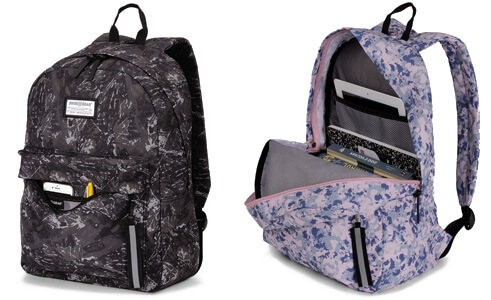 Make a Splash
If you're the type of student who loves to stand out in a crowd, try one of the SWISSGEAR printed backpacks like the SWISSGEAR SA2819 backpack. Its summery splash print made of trendy purples and blues is a great way to make your mark at school. Be a trendsetter. Be independent. Make everything a statement. But don't skimp on the functionality. This bag features a large versatile zippered pocket, padded laptop sleeve, and a front compartment for smaller devices like calculators and smartphones.
Swissgear SA2819 Tablet Backpack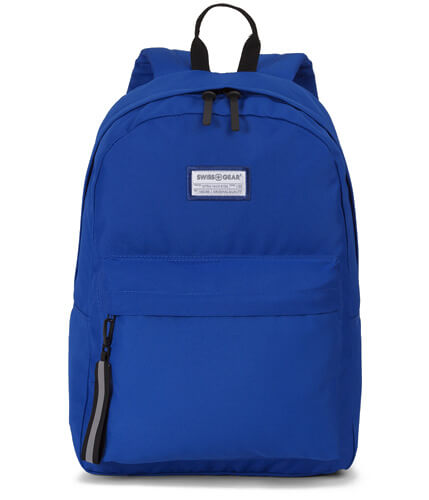 View Details
Swissgear SWA2605 Computer Backpack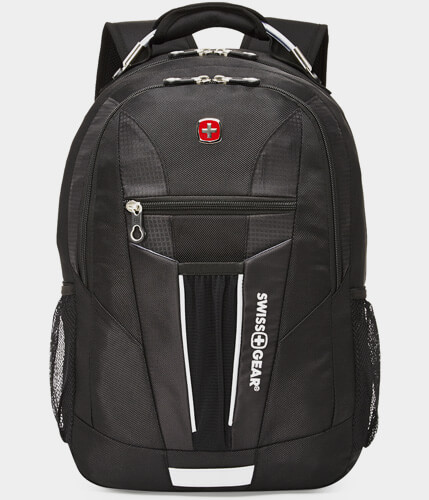 Only $69.99
View Details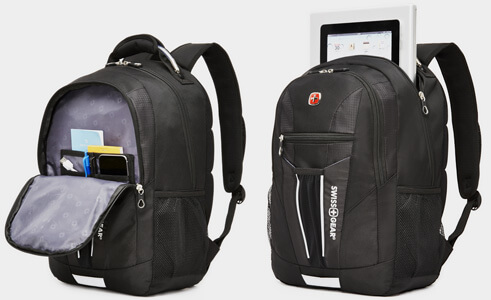 Pack Hack
Every student has a set of supplies that is specific to their major. This is especially true for any of student involved in media production or photography. The tech savvy scholar needs extra room for equipment like cameras, cables, and laptops, and they need to know that their valuables are safe. The SWISSGEAR SWA2605 backpack is designed for an active lifestyle, and is outfitted with durable material and an RFID data protection screen to get your equipment from class to location without having to worry.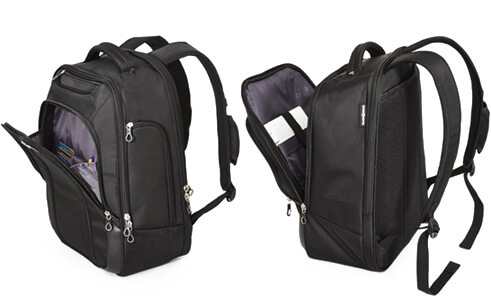 Bigger Better Stronger
For the student who lives large with a jampacked day of activities, the SWISSGEAR SWA2328BD backpack is a simple and stylish transportation solution. When you have a lot going on, you need to carry a lot of stuff, and your bag needs to handle that extra weight. Make it from the dorm to class, to the library, and to the gym without having to go home and grab an essential. And if you have long distance travel planned, use the add-a-bag panel to slip your backpack onto your luggage's telescope handle then head off to your destination with everything you need.
Swissgear SWA2328BD Laptop and Tablet Backpack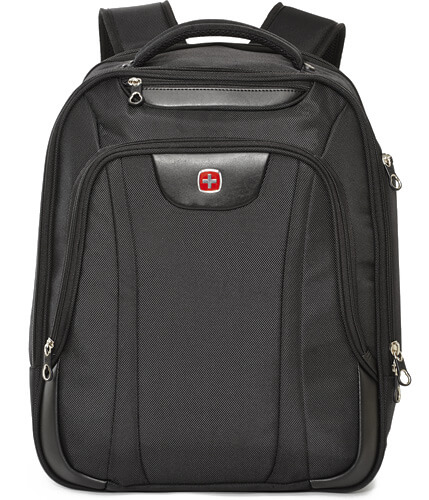 Only $99.99
View Details
Swissgear SWA2417 - 15-inch Computer Backpack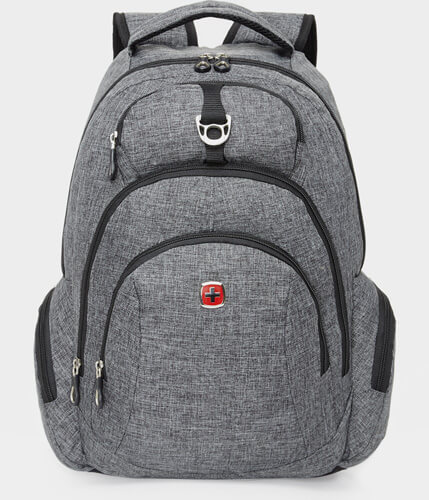 Only $49.99
View Details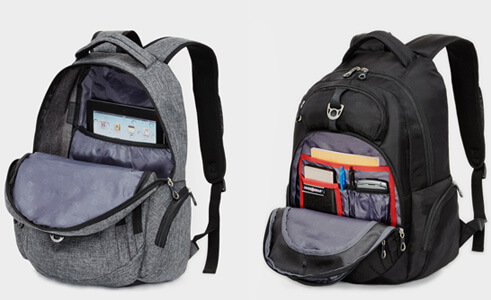 The Lightweight Champion
Don't add any heft to your course load with a heavy backpack. Save your energy for the serious studying you do and focus on getting that 4.0 GPA. The SWISSGEAR SWA2417 backpack is lightweight but still holds everything you need to study wherever, whenever. Laptops, textbooks, calculator, and snacks can all find a dedicated home in this organized backpack. You can even pack a sweater for those chilly hours late at night in the library.
"The roots of education are bitter, but the fruit is sweet."